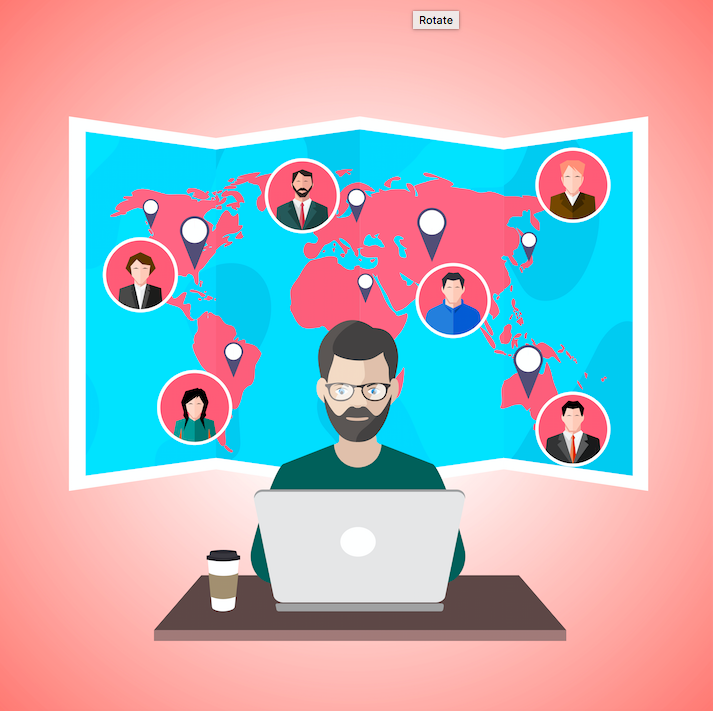 In the IT world, Office 365 is tossed around as a term synonymous with efficiency, productivity, and the future of business IT. However, if you're a small to medium business owner without a dedicated IT specialist, Office 365 may be one of those IT buzzwords you hear spoken of a lot but don't really understand or consider. Although many cloud based innovations released in the past few years have been aimed at enterprise level businesses (and priced accordingly) with a sophisticated pre-existing IT infrastructure, Office 365 really is designed for businesses of every size and industry. At its core, Office 365 is about centralising and simplifying the way businesses access and use productivity software to ultimately improve productivity and minimise downtime. This week we've put together a essential guide to Office 365 which asks and answers the questions that really matter.
What is it?
Office 365 is a cloud based subscription plan which encompasses software and a range of other productivity services. Office 365 is designed to suit the needs of businesses of all sizes and configurations. For example, the basic 'Business Essentials' plan is designed for small and start-up businesses and includes access to hosted SharePoint, Exchange, and Lync as well as Office online for web based versions of Outlook, Word, Excel and OneNote. At the other end of the spectrum is Enterprise, which is designed for enterprise environments and includes access to all Office applications, SharePoint, Skype for business and hosted Exchange as well as some legal compliance features and support services. Plans vary in terms of software, services and the number of users who can be licensed. The Office 365 for business payment model is entirely scalable and is charged on a per user, per month basis.
How is it different from Microsoft Office?
Microsoft Office refers to Microsoft's suite of productivity software (Word, Excel, PowerPoint etc.) which is included in most Office 365 packages. Microsoft Office is a software package which can be bought as a one-time purchase and then installed on a PC or Mac instead of being paid for on a month by month basis and accessed via the cloud as in the Office 365 model. The other key way Microsoft Office differs from Office 365 is that the one-off purchase only covers a specific version of the Office suite and does not have an upgrade option whereas with Office 365, the Office suite is automatically updated when a new version is released for no extra cost.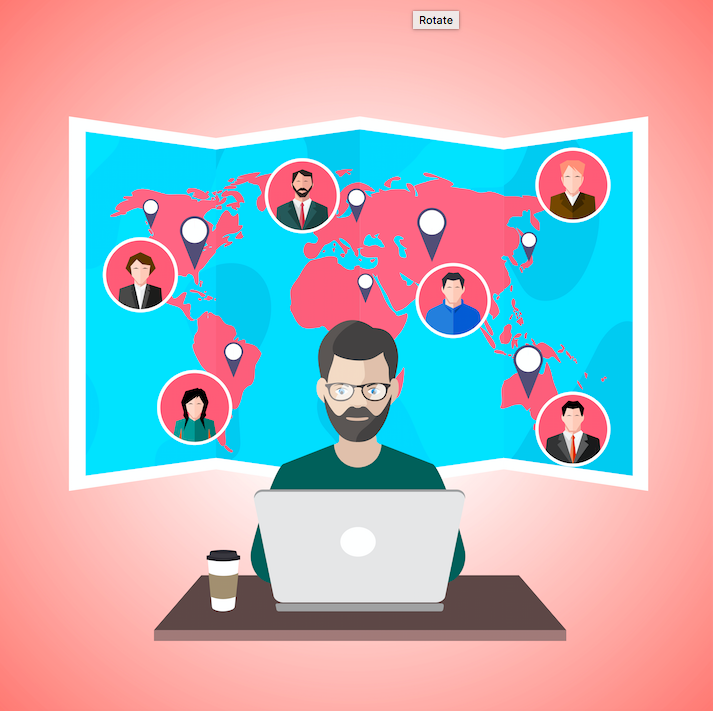 What are some of the benefits?
Moving to a cloud based software and services provider brings your network in line with modern workplace practices, making it easier for your employees to be productive. Some of the key benefits of Office 365 from a productivity standpoint include:
The ability to work from anywhere
As it is cloud based, Office 365 can be accessed from any device, anywhere that there is an internet connection. This is ideal for companies who employ freelancers or have employees working offsite.
The collaboration features of Office 365 allow multiple users to work on the same version of a document and receive updates from other users in real time. Users can also share access to files with other users without having to send attachments via OneDrive and Sharepoint software.
Office 365 is also designed to suit the constantly evolving needs of modern businesses and help them protect their data assets in the rapidly changing digital landscape. Some of the key features designed to support and improve modern business operations include:
The different business plans offered by Office 365 makes it easy for companies to cater to the needs of different divisions within their organisation, and avoid paying for features they don't need.
Office 365 for business offers subscription based payment per user, per month. This make it easy for businesses to scale up or down as their needs change.
Comprehensive security features
Many businesses are reluctant to embrace the cloud as there is a misconception that it is less secure when in reality, it's no more or less secure than a server based network. Office 365 come with a substantial number of advanced security features aimed at protecting data assets including:
–       Encrypted email to ensure no one other than the intended recipient can read the email
–       Data loss prevention policies that scans emails to ensure sensitive information is not sent via email
–       Mobile device management that allows companies to control Office 365 access on all mobile devices to ensure data assets are secure and data integrity is maintained.
–       Advanced threat analytics which employ a combination of analytics and machine learning to flag suspicious network activity. ANA also scans emails in your network for suspicious links and attachments and will remove them if one is identified, thus reducing the likelihood of endpoint users falling victim to social engineering scams.
Is it suited to my business?
Due to the numerous subscription types available, Office 365 really is designed to suit the needs of businesses of all sizes and industries. There are 8 different Office 365 subscriptions, 3 are for small to medium sized businesses, and 5 for 'enterprise' level business with more sophisticated features, which can also be used by smaller enterprises. Of course, before investing in any new product, it's important to have a clear idea of your business requirements, but Office 365 is designed to be flexible so if your needs change, the Switch Plans Wizard makes it easy to upgrade or downgrade your subscription.  There are however, a few factors to consider when thinking about making the switch over to Office 365 and these include:
As most software and services on Office 365 require the internet to be enabled, businesses with poor internet connectivity won't be able to take full advantage of all the features Office 365 offers. Some of the subscription packages do include desktop versions of Office programs which files can be synced to for periods of scheduled downtime.
Some businesses may find that the business applications they rely on day to day are not compatible with the latest versions of Office programs but may be able to use older versions. It's crucial to check compatibility before any sort of upgrade.
Office 365 offers an astounding array of features designed to simplify and improve business operations, but not all companies need access to so many features and most users only use about 20% of them. Because of this, it's a good idea to keep an eye on usage levels and tailor your subscription to suit the needs of your employees (it's possible to have different employees on different subscription plans to suit their working requirements).
How to I make the switch over to 365?
Once you make the decision to migrate to Office 365, it's important you properly plan the migration as once completed many of the setup features cannot be changed later. Typically, Office 365 migration is divided into six phases which are:
This phase establishes the bare bones of your migration plan and includes making decisions on the project scope and timeline, tracking mechanisms, success criteria, communication and training.
This is where you take an inventory key elements of your current environment including users and account credentials, mailboxes, client versions and configurations, network settings, file storage locations, intranet sites, instant messaging and online meeting systems, and applications integrated with existing systems.
This phase basically fleshes out how you plan to roll out Office 365 and will include decision making about account creation or synchronisation, user account authentication, data migration planning, short or long term integration with pre-existing systems, and device management.
The preparation phase is where you prepare your network for deployment by removing potential deployment blockers. This process includes things like cleaning up directory accounts, preparing file and email data for migration and updating client software versions.
As the name suggests, this phase is all about setting up Office 365 in your network and encompasses things such as configuring your subscription (verify the domains you want to use, configure application settings, prepare for directory synchronisation, single sign on preparation) and preparing your organisation (testing deployment and migration process, setting up a service desk and informing users).
The final stage of migration, roll out will see you finally deploy Office 365 and this phase includes account and mailbox setup, data migration, adding users, and validating functionality before migrating DNS settings, reconfiguring client systems, and letting your users know that Office 365 is ready to use.
Are there any risks associated with Office 365?
As with any other type of IT infrastructure, cloud services have their own share of challenges and risks which need to be anticipated and managed as part of a network upgrade. Some of the key areas of risk which need to be planned for when migrating to Office 365 include:
Office 365 is well known for being incredibly reliable and has recorded between 99.98 and 99.99 uptime every quarter since Q3 of 2015. However, as it is a cloud based service enabled by internet connection, there is the possibility of your company losing access to Office 365 because of internet connectivity issues. The best failover process for connectivity issues is to store critical documents locally so they can still be accessed in an emergency.
Office 365 offers the option to extend item retention periods past the standard 14 days. If you have compliance regulations surrounding information retention, it's important to check the Exchange Online Retention Policy Tags and Messaging Records Management features to ensure the set retention policy aligns with your requirements.
Data loss is still a possibility when working with a cloud based service. Some of the scenarios which may lead to data loss include data corruption, accidental deletions, synchronising errors, and malicious attacks from either a cybercriminal or a disgruntled employee. Even though you've migrated to a cloud based system, it's still advisable to have a separate offsite backup system running and have strong backup policies in place to ensure business continuity.
As with any other type of change to your IT infrastructure, it's important to review your disaster recovery plan and ensure it's up to date with your current network. This might involve partnering with a data recovery company that has experience working with cloud based systems.
What kind of management is necessary once migration is complete?
Once deployment is complete, your Office 365 environment can be managed via the Microsoft Online Portal (MOP). The MOP can be managed by the administrator account you set up to subscribe to Office 365 in the first place. From the MOP, you can manage the various components of Office 365 as well as your subscription. Although datacenters are managed by Microsoft, you are also able to check the performance of all Office 365 services via the Service Health Portal. Depending on the subscription plan you have chosen, you may be able to access support services from the MOP and it is also used to display notifications relating to planned maintenance.
The original account created during the subscription process is automatically made the 'super' administrator account which can manage every aspect of Office 365. However, it's possible to delegate specific administrative roles such as billing administrator (t manage purchases, support tickets, service health monitoring, subscriptions), global administrator (a duplicate 'super' administrator although the original remains the first point of contact), password administrator (to manage service health monitoring, service requests, password management), service administrator (to manage service requests and service health monitoring), and user management administrator (to manage account creation and management, service requests, password management).
As a Microsoft partner, AWD are abreast of all the latest Office 365 updates and developments. We've helped many Melbourne businesses successfully plan and migrate to Office 365 and our network engineers have extensive experience helping businesses migrate from on-premises to cloud environments. If you want to learn more about the benefits of Office 365, please don't hesitate to get in touch with us by calling 1300 855 651.
Enquire about our IT services today.