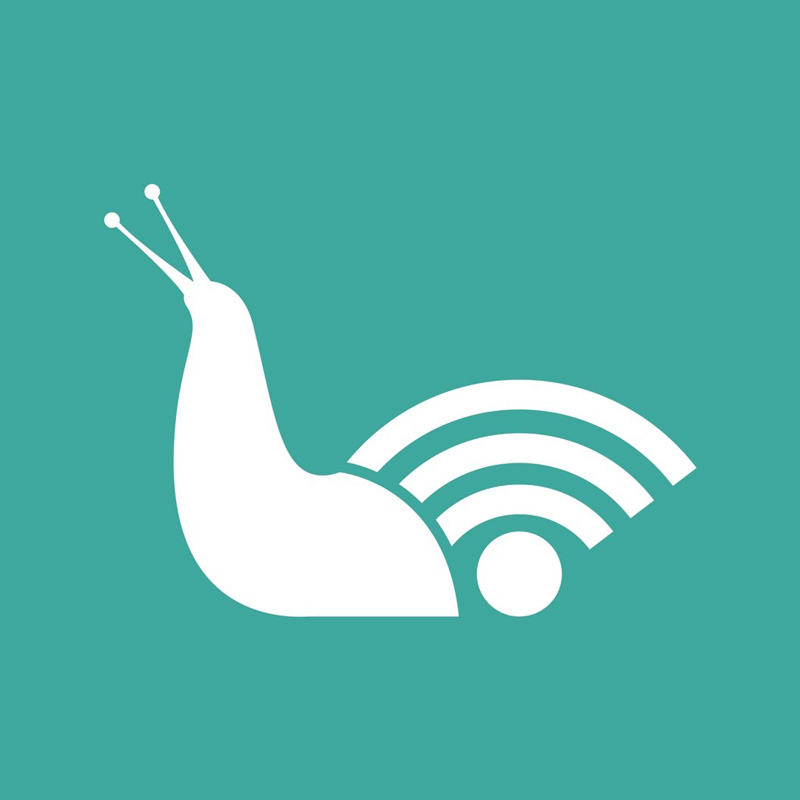 Business continuity is everything. In 2017, the need for 24/7 uptime is more pressing than ever with an increasing number of businesses working towards round the clock productivity in order to remain competitive in a digitised, globalised industry. However, as businesses place continually higher demands on their IT infrastructure, the cracks are beginning to show. In 2016, Dell's EMC Global Data Protection Index found that 55% of Australian companies surveyed had suffered from unplanned system downtime in the last twelve months, and collectively lost over $US55 billion in data loss and downtime costs.
Of course, these figures don't consider the enormous drain on productivity caused by poorly managed IT infrastructure. These costs could be as much as double or triple the costs associated with downtime, as so many companies choose to limp along for years with inefficient systems rather than invest what they assume will be an exorbitant amount of money in upgrading their hardware. Ironically, many businesses cost themselves more this way in lost productivity as a lot of the time, common network inefficiencies can be overhauled through professional IT management, cloud solutions, and a well-planned IT infrastructure rather than through hardware replacement. This week we look at eight classic network inefficiencies which can easily be eliminated to boost the productivity and ultimately the profits of your business.
Slow internet
Symptoms
Classic signs of your internet failing to meet the operational needs of your business include:
Jittery or lagging VoIP connection as well as low quality video/audio calls
Difficulty accessing web based applications
Long download and upload times
Most common causes
High firewall load, not intelligent Firewall appliance
Inefficient endpoint management results in a user on the network downloading music, videos, smartphone updates
Weak Wireless Access Points with no traffic shaping
Packet loss due to a poor queuing strategy, a lack of buffering during traffic bursts or a lack of bandwidth
Poor network planning resulting in network bottlenecks
Physical or DataLink errors impacting link or interface stability
Routing protocols are not making optimum routing decisions due to an incorrect serial bandwidth setting
No QoS means important traffic is not prioritised during periods of congestion
Outdated QoS due to a change in business priorities or needs
Packets taking wrong or inefficient paths in the network due to route flaps
Solution
As you can see from the list above, most of the causes of underperforming internet relate to the types of policies and strategies put in place to manage it. In these cases, improving internet efficiency in your network comes down to proper management and monitoring. Having these capabilities will enable you to recalibrate the internet connection in your business and continuously monitor it to quickly identify and mitigate issues before they compromise network function and the employees' user experience. If your in-house IT team lacks the skills or resources to properly manage and monitor your internet, the best solution is to invest in the services of an IT managed services provider who will provide around the clock monitoring and management undertaken by qualified network engineers.
Hardware failure
Symptoms
The number one cause of downtime for small businesses, hardware failure is both predictable and preventable. Some of the classic signs of hardware failure on a desktop include unexplained freezes, startup with system checkup, bluescreens, floating pixels or a blurry screen, random shutdowns. In the case of a server, signs of failure can include random crashes, file system issues and command line freezes.
Most common causes
The environmental limits of the network are exceeded (i.e. fan failure, power supply issues, overheating)
Poor hardware maintenance practices (i.e. in the case of server maintenance- failure to regularly perform maintenance on storage drives, CPUs, motherboards and RAM
Time/age/use/engineered obsolescence
Solution
Although all physical hardware eventually degrades, it doesn't necessarily mean downtime for your business. The hardware lifespan for servers and desktops is predictable, so hardware failure generally only occurs when a business fails to monitor, log and properly maintain their hardware. If this is the case, then the best way to avoid failure relating to hardware failure is to outsource the management and maintenance of your IT infrastructure to a managed services provider.
Mobile accessibility limitations
Symptoms
For most modern businesses, the ability to work remotely with mobile technology is essential to remain competitive in a digitised, globalised environment. Mobile accessibility issues refer to the difficulty employees can have accessing their desktop environment remotely.
Most common causes
Poor mobile device management
Legacy system restrictions (network is not optimised for mobile use)
Solution
Cloud desktop is the best way to improve the mobile accessibility of your network as it allows users to access their desktop environment from any device, making the transition from office to remote working seamless. Any company seeking to increase the mobile accessibility of their network should also invest in mobile device management services to ensure the security, visibility and consistency of their network.
Incomplete backup/data loss
Symptoms
After an event, such as a server crash or ransomware attack, your network backup is either compromised or incomplete. This results in significant downtime and loss of productivity as your company scrambles to recover data fragments.
Most common causes
Absence of proper backup outside the network resulting in data loss and significant downtime in the instance of a server crash/power failure/hardware failure/theft or a natural disaster
Lax data security procedures resulting in viruses and malware making their way into the network and destroying/compromising files
System timing problems
Resource conflicts
Solution
In most situations, creating a parallel network backup on the cloud and establishing strong backup policies is the most effective way to protect your data. Aside from cloud backup, proper network management and monitoring is crucial to data protection, integrity and prevention. If you find you are losing data because of hardware or software failure, your network infrastructure needs to be assessed and overhauled.
Slow computers
Symptoms
The signs of a slow running computer will be obvious to the end user and include start-up taking over a minute, as well as applications being sluggish to load.
Most common causes
Aging hardware
Lack of network resources (lack of space)
Inefficient user management policies
Failure to employ quality of service policies
Packet loss due to either a lack of bandwidth, a lack of buffering during traffic bursts or a lack of bandwidth
Network bottlenecks resulting from poor network planning
Solution
Given the variety of problems that can be attributed to slow running computers, it's important to first pinpoint the issue through a professional audit. If it does transpire that the computer itself is the cause, then a simply memory upgrade is all that's required. Another common cause of computer slowness in a commercial context is the use of a large system application or tool that is too much for the network to handle. In many instances, businesses are using these large applications unnecessarily and they can be replaced with something 'lighter' and more efficient, thus avoiding the need for costly hardware upgrades.
Unexpected system failures
Symptoms
If your network is functioning properly, spontaneous hardware crashes should be a rare event, so if weekly crashes are occurring, it's a sign that something is seriously wrong and about to get a whole lot worse. Other common signs associated with a failing system include file system issues such as the file system going to read-only for no apparent reason and random system command line freezes.
Most common causes
Aging hardware
The environmental limits of the network are exceeded (i.e. fan failure, power supply issues, overheating) causing a device to reboot
Memory is being eaten up by a bug in the operating system. When there is no more free memory, the device will reboot
Redundant connections marked as administratively up, but are operationally down that fail as a backup
Solution
Whilst frequent and unexplained system failures can sometimes be put down to viruses, they are more commonly a sign of failing hardware. If your hardware has got to the point where it is failing multiple times a week, then complete hardware failure is imminent. In this situation, you will need to begin backing up and migrating to a new server or cloud immediately to avoid significant downtime. If your company is in this position, then cloud migration may be a viable way to improve the flexibility, scalability and performance of your network, without having to invest heavily in new hardware.
Lost configuration
Symptoms
Configuration loss will be obvious to a user as soon as they start up their computer, as all of the saved settings will have been wiped.
Most common causes
Having an unsaved configuration (i.e. configuration not backed up on the cloud) will cause it to be lost if the network needs to reboot
Improperly set configuration register leads to the router bypassing the start-up configuration
Solution
Whilst most businesses backup their data, they often fail to back up the system configurations that allow their office to operate, so in the event of a crash, they still face significant downtime even if they have stored their data separately. Ideally backup should include what is known as a parallel environment, where the system configurations are also saved to the backup location. Configuration can be further simplified with the introduction of virtual desktop infrastructure, also known as cloud desktop. Virtualization allows businesses to provide their endpoint users with a preconfigured desktop environment taken from a 'golden image' stored on the cloud. Aside from enabling businesses to provide endpoint users with a consistent environment and cutting down on the need for endpoint users to have a running knowledge of the technology to use it effectively, virtualization makes it easy to setup new desktop environments as the business grows.
Ransomware/malware/DDoS attacks
Symptoms
Many of the inefficiencies we have discussed above can be caused by cyber-criminal activities, and need to be properly diagnosed by a network engineer. The table below lists the most common symptoms associated with these three types of attacks.
DDoS (Denial of Service)
Ransomware
Malware

Uncharacteristically slow network performance
Inability to access websites
Unavailability of a website
Dramatic increase in spam

A popup notification informing you of the ransomware attack
A reset browser homepage you cannot reset
Inexplicably slow system
Pop-ups
Unexplained crashes
Missing or renamed files
Alerts that disk space is low

Slow start-up
Presence of pop-up windows affecting internet navigation
Unexplained crashes
Excessive hard drive activity
Low disk space
High network activity
Reset browser homepage and toolbars
Programs opening and closing automatically
Restricted drive access
Strange windows during start-up process
Most common causes
Saved configurations failing to meet company policy
Poor firewall performance because of a bloated firewall rule set
Open, unused rules/ACL entries
The presence of unauthorised devices on the network via a downstream hub or switch
Lack of user education leaving endpoint users vulnerable to social engineering
Poorly managed user roles
Solution
If your network has been impacted by cyber-criminal activities, it's a sure sign that your network security has one or more vulnerabilities, which need to be identified and mitigated. To do this, most businesses will need to undertake a security audit or possibly penetration testing to identify network weaknesses. Next, a multifaceted security strategy needs to be developed and deployed encompassing endpoint security, cloud backup, user education and IT management.
If your office IT is constantly struggling with these kinds of inefficiencies, then it's likely that your system is outdated. Upgrading your IT network will enable it to effectively manage the workload of your office, protect your data assets, and ultimately improve productivity. If you want to explore upgrading your IT network, get in touch with an AWD network engineer today by calling 1300 855 651.
Enquire about our IT services today.